If your drinking has gotten out of control, think about the benefits of enrolling at a quality inpatient alcohol rehab center. Rather than try to fumble through withdrawal and recovery on your own, you could have professional and compassionate help. A rehab center in the Memphis area could help you stop drinking and also guide you through a safe and successful rehabilitation journey.
Why Do You Need Treatment?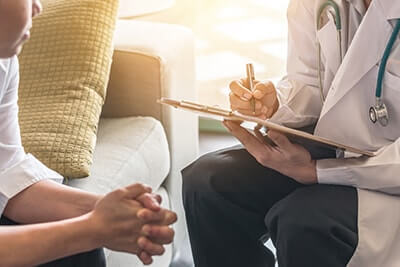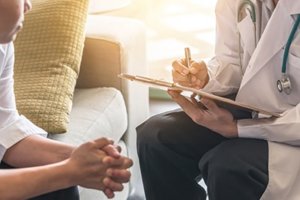 Anyone who has been living with addiction for long knows that quitting isn't as easy as it sounds. Withdrawal, cravings, as well as addiction triggers, keep some people caught in the cycle of abuse for years.
Alcohol addiction is a disease that progresses in severity over time. If your problem with alcohol has already developed into a full-blown addiction or alcoholism, then you're going to need outside intervention.
An inpatient alcohol rehab center can provide you with the addiction education and recovery tools that you need to get sober. During your time in rehab, you can undergo many helpful therapies that will aid you in achieving total wellness. Your mental health is just as important as the physical aspect of your recovery. An inpatient alcohol rehab program can work to meet each of your physical, emotional, spiritual, and social needs.
Finding the Best Inpatient Alcohol Rehab Center
Now that you're ready to look for help, it's time to find the best inpatient alcohol addiction treatment center Memphis has to offer. To make real changes to your lifestyle, you're going to need quality treatment that has been customized exactly for your needs. Your history with alcohol addiction is not identical to anyone else's. Therefore, you need treatment that can target your specific and imbalances.
Your individualized alcohol addiction treatment plan should include a well-rounded line-up of therapies and approaches. If you have developed a co-occurring emotional disorder, such as bipolar disorder or depression, find an inpatient alcohol rehab center that offers Dual Diagnosis Therapy. This treatment method works by addressing the symptoms of addiction and mental illness at the same time. With Dual Diagnosis Therapy, you can learn to successfully manage both disorders and prevent relapse.
Addiction Counseling is another important therapy that might be part of your inpatient alcohol rehab program. Counseling sessions with an expert psychologist can also help you work through a number of problems, including:
Past Trauma
Social Anxiety
Family issues
Low self-esteem
Poor coping skills
Our Memphis Rehab May Be Right For You
If you're ready to get help for alcohol addiction in Memphis, TN, then Memphis Recovery can help. Our inpatient alcohol rehab center offers a long list of addiction therapies and programs that can help you stop drinking and also recover your independence. Our team of rehab specialists will be by your side through every step of the rehabilitation process, from start to finish.
Some of the therapies and services we offer include:
Inpatient Alcohol Rehab Program
Intensive Outpatient Program
It doesn't matter how long you've been drinking, or why. What matters is that you seek professional help for your problem. You can stop drinking and turn your life around, and it doesn't have to take years to achieve. Memphis Recovery is run by a team of trustworthy and compassionate professionals who are ready to share their knowledge and expertise with you. You don't have to face this huge life event on your own.
Seek Help Today
Don't wait to find help for your alcohol addiction problem. There will never be a "perfect" time to enroll in rehab. Memphis Recovery is an inpatient alcohol rehab center where you can rest and start working towards complete healing. We would like to invite you to learn more about our rehab and how we can help you reach your long-term goals. Dial 866-304-8254 today to find out which combination of addiction recovery therapies is right for your specific needs.