If you're someone who is struggling with alcoholism, you know it's difficult to get and stay sober. The primary reason people have a difficult time maintaining their sobriety is that they don't get help. When you're struggling with a powerful disease like addiction, it's important to get help from qualified professionals. Those who take advantage of getting alcohol abuse counseling have the best chances of maintaining sobriety.
Understanding the Levels of Care for Alcohol Abuse Counseling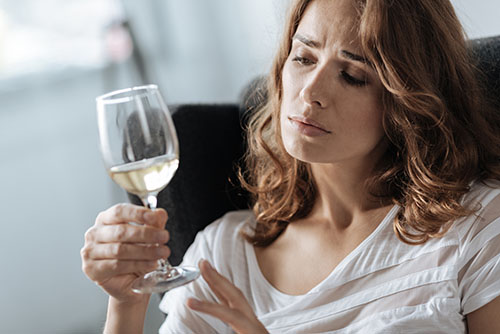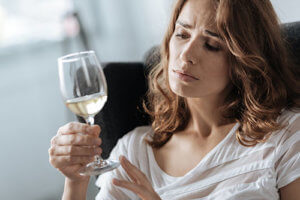 The first thing you should do when seeking out alcohol abuse counseling is knowing which level of care with which to start. This should always be done with an addiction professional who can evaluate your mental and physical state. There are various tools that professionals use to help you understand which level will work best for you. Some of the levels of care that you'll go through when getting help include the following:
It's of the utmost importance that you take the advice from an addiction specialist when going into treatment. Many people make the mistake of trying to go into an IOP too soon and relapsing. In many cases, alcoholism is such a powerful disease that you're not safe from yourself and your urges. This is why levels of care like inpatient treatment are the best option to begin building a foundation for your recovery.
Typically, you'll stay at the inpatient level of care until your mind begins to heal and you start gaining new coping skills. As you begin to feel better mentally and physically, you'll then transition to a lower level of care like an IOP. Maximizing your length of stay and transitioning through the levels of care increase your chances of recovery. An IOP helps by giving you the opportunity to begin dealing with everyday life while still having the support you need.
Mental Health Alcohol Abuse Counseling
Mental illness is one of the leading causes of addiction, which is why a qualified treatment center will offer dual diagnosis therapy. Having a dual diagnosis means that you struggle with alcoholism as well as an underlying mental illness. Many people never even realize they have symptoms of mental illness because a doctor never diagnosed them. This leads to self-medicating with alcohol and making the symptoms worse than before.
Through individual counseling, you'll work with a trained professional who can give you a proper diagnosis. Discovering you have a mental illness can help to give you answers to questions you've had for a very long time. From here, a counselor can help you learn how to manage your symptoms of mental illness without turning to alcohol. Whether you're dealing with depression, anxiety, PTSD, or another issue, you'll see that your life can become manageable and fulfilling.
Family Alcohol Abuse Counseling
Addiction affects everyone involved with the person who is struggling, which can include parents, spouses, children, friends, and more. Through family therapy, everyone in the family can begin the process of healing and learn how to move forward. It's important for the family members to develop an understanding of the disease of addiction so they can better support the recovery process. Everyone involved will begin to learn healthy communication skills to avoid turbulence in the future. This will also help each member of the family learn how to set up healthy boundaries as a way to help their loved one stay on the right track.
Memphis Recovery Centers is an addiction treatment program that wants to help you on the path towards a new life. We understand that there's no single solution when it comes to treating an addiction. For this reason, we offer individualized treatment. We want to take the time to get to know you and find out which therapeutic options will give you the best chance of success. Our team has helped many people just like you, and our alumni are living proof that our program can help you too.
Some of the other programs we offer here include:
If you're ready to begin recovering through alcohol abuse counseling, call us today at 866.304.8254.