Millions of Americans face the damaging effects of substance abuse and drug addiction each year. However, relatively few of these individuals reach out for the professional help that is so often needed to overcome addiction. Thankfully, a quality rehab in Tennessee exists to those in need of this type of support on their journey to recovery and freedom from addiction.
Importance of Seeking Treatment for Drug Addiction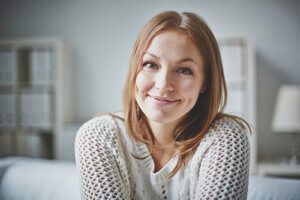 Attempting to fight substance abuse and addiction alone can be a very overwhelming process. For the vast majority of sufferers, additional help is needed to break free from addiction and to stay sober in the future. There is no shame in reaching out for help. Appropriate therapeutic interventions at a quality addiction treatment center are designed with this purpose in mind.
4 Features of a Quality Drug Rehab Facility
It may seem that there is no shortage of various treatment facilities when it comes to seeking help for drug or alcohol addiction. How can a person be sure they are attending a quality facility that will ensure a successful outcome?
1. Dual Diagnosis Treatment
Mental illness plays a role in drug addictions, leading to continued substance abuse. To overcome both your drug addiction and mental illness issues, medical experts apply the effective dual diagnosis treatment. Memphis Recovery, the leading drug rehab in Tennessee, enhances your recovery process by treating mental health issues such as personality, depression, bipolar, and anxiety disorders.
2. High Success Rate
Top ranking drug treatment centers typically have high success rates regarding the number of individuals who complete treatment and remain drug or alcohol-free. Moreover, they will happily share these statistics with you if you inquire as to their specific success rate percentage.
3. Holistic Approach to Treatment
Many quality treatment facilities employ a holistic approach to treatment. This signifies that a person is so much more than just their addiction. Finally, by approaching recovery in this manner, the individual struggling with addiction faces a much higher likelihood of long-term success.
4. Individual and Group Therapy Modalities
There are some benefits to different types of therapeutic models. For the most part, quality rehab facilities utilize multiple approaches and addiction treatment based on your needs. Furthermore, group therapy allows for many opportunities to build real-life skills.
Best Drug and Alcohol Rehab in Tennessee
Memphis Recovery, a drug rehab in Tennessee, is a residential drug treatment facility on a mission to deliver highly personalized treatment programs. Even more, our dedicated and hard-working recovery staff ensure patients receive unique addiction therapy treatment. Lastly, our Memphis rehab center comes complete with the comfortable amenities and proven recovery programs at MRC including:
Individualized addiction treatment
Inpatient drug rehab
Partial hospitalization (PHP)
Intensive outpatient program (IOP)
If you're in need of a quality rehab in Tennessee, contact Memphis Recovery to find out how we can help you get started toward a happy and fulfilling life. Call us at 866-304-8254.