There's no one specific way to get sober and stay sober. However, enlisting in quality treatments for drug abuse skyrockets your chance at recovery. At first, challenges are likely in treatment for drug addiction and you realize staying clean involves much more than quitting drugs. Therefore, we explain the benefits and advantages of addiction rehab treatment.
Evidence-Based Practices and Treatments for Drug Abuse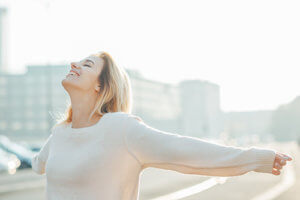 When selecting the right addiction treatment center, you want to examine if treatments for drug abuse incorporate proven recovery programs such as evidence-based practices. Evidence-based treatment is a proven and trusted method to overcome drug abuse.
Most noteworthy, individuals suffering dangerous drug addiction effects must take action immediately. This is why it's crucial for rehab facilities to integrate evidence-based treatment into their recovery programs. While some treatment options may offer a more recreational approach, the core of addiction programs is evidence-based treatments.
Dual Diagnosis Treatments for Drug Abuse
Most of the people who turn to drugs have some underlying mental health disorder. Without even realizing it, you may start experiencing symptoms of mental illness. As a result, this leads to self-medication. Eventually, the drugs you were using to deal with signs of mental illness just made the problem worse. A dual diagnosis treatment facility usually treats the following mental illnesses and more:
Depression
Anxiety
PTSD
ADHD
Bipolar Disorder
Without having your psychological illness managed separately from your addiction, it's nearly impossible to stay sober. The symptoms of mental illness make it difficult to enjoy life, and if you can't enjoy life, then you won't stay clean. Learning different ways to manage your symptoms of mental illness is going to give you hope. You'll see that it's possible to have a mental illness and still live an incredible life in sobriety.
Family Treatments for Drug Abuse
Addiction affects everyone in the family from spouses, to parents, to children as well as extended family and friends. When you come to treatment, you want to ensure the facility has the option of family therapy. Furthermore, by attending family therapy, you and your family will be able to begin the healing process together. Forgiveness and healing take time, but you'll have the addiction treatment tools to create a solid foundation for recovery.
Reliable Treatments for Drug Abuse at Memphis Recovery Center
Memphis Recovery Centers provides drug rehab programs that will help you get clean and stay clean. We're here to provide you with the hope that you no longer have to live the way you're living if you don't want to. All you need is an open mind and the willingness to put what you learn to good use, and you'll see that a better life is possible.
Some of the proven recovery programs at MRC include:
Partial hospitalization program (PHP)
Intensive outpatient program (IOP)
Music and art therapy
Individualized addiction treatment
Men's and women's rehab
Curious about how our treatments for drug abuse can guide you to a complete, lasting recovery? Call us today at 866-304-8254.