Addiction will quickly take over your life. Before you know it, the disease will take complete control of all your decisions. There are many individual factors that fuel your drug or alcohol use.  For you and others, the steps to addiction recovery are usually quite similar.
Getting Ready for Addiction Recovery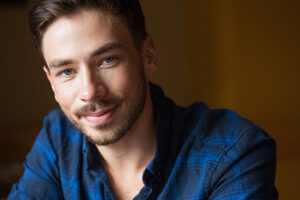 Your addiction belongs to you. Likewise, your biology, mental health, age, gender, drug history, and family history all affect the disease. Therefore, recovery is personal as well.
Your path will follow common recovery steps. Fortunately, this means in rehab you'll relate well to peers walking alongside you. Overall, you may go through treatment faster, slower, or with different therapies. However, your challenges will be very similar.
Below are five common steps to addiction recovery:
Awareness of your addiction problem
Consideration of treatment
Exploration of treatment options
Going through Early recovery
Learning active recovery and maintenance
Steps to Addiction Recovery
The five steps to addiction recovery are not set in stone. Additionally, you may already be on step three, exploring recovery options. However, this could be great news. If you're on step three of only five to lasting recovery, you're more than halfway there.
Below is a description of each of the five steps to recovery:
Step One: Awareness of Your Addiction Problem
Step one is when you start thinking, "I have an addiction problem." Ultimately, you may get here after family conversations, talking with friends, or coworkers' comments. Many people reach this step after major health, financial, work, or legal problems. During this time, you may still be using, but you're starting to understand that addiction treatment is necessary.
Step Two: Considering Getting Treatment
After realizing you have an addiction problem, you start thinking about getting help. This is your first action against your drug addiction. Above all, you start learning how it's hurting your life and affecting everyone around you.
Step Three: Exploring Treatment Options
After your denial phase, you're more determined to change your life. You probably try cutting back on use, only to realize you can't do it alone. In addition, you're researching recovery steps and how to reach healthy sobriety. You're taking others' treatment option advice and beginning to review rehabs.
Step Four: Early Recovery
In early recovery, you've stopped using drugs and alcohol and are on the path to sobriety. You feel vulnerable and anxious but have strong support. You're also learning new coping skills, healthier lifestyles, and repairing damaged relationships.
Step Five: Active Recovery and Maintenance
By step five, you understand your addiction and know what it takes to stay sober. You actively watch your thoughts, behaviors, support, and triggers to avoid relapse.
More importantly, you'll begin to see all of the benefits of being sober.
Getting the Right Treatment for Your Needs
It's crucial that you get the right treatment for your individual needs. Memphis Recovery in Memphis, Tennessee provides personal treatment for lifelong recovery.
Treatment at Memphis Recovery includes:
If you or a loved one are ready to begin recovering from alcohol, drug or heroin addiction, help is a phone call away. The treatment you need is waiting. Just take that first step today. Call Memphis Recovery now at 866-304-8254.