Going through addiction rehab is a solid first step towards long-term sobriety. Throughout treatment, you'll meet with professionals and go through various forms of therapy. The goal is to help you uncover the sources of your addiction and then provide you with the tools you need to stay clean. However, many people aren't sure what the next step should be. For this reason, rehab aftercare is the best way for you to ensure your long-term recovery.
What is Rehab Aftercare?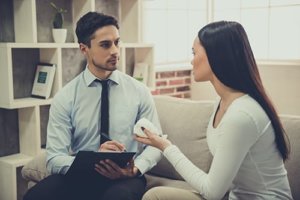 Rehab aftercare is a way that you can stay connected and accountable. Many people don't realize it, but leaving treatment can be extremely overwhelming. Sometimes additional support is needed while you get back on your feet. By attending aftercare, you'll know that you have a safe place to go to discuss the new struggles you're facing.
Studies show that people who attend rehab aftercare as little as once a week post-treatment have much better odds of staying clean. Compared to those who don't go to aftercare, your chances will be 80 percent higher of staying sober your first year. Once you stay sober for a year, your chances of staying sober 5 years are even better. From here, you have a 90 percent chance of being able to prevent relapse for the rest of your life.
What do You Do in Rehab Aftercare?
Aftercare is about dealing with the new issues that arise once you get clean and sober and restart your life. After treatment, you're inevitably going to go back to work, to school, and to your family and friends. Although you have many tools from treatment, there are going to be new challenges that you didn't expect. Aftercare is a place where you can come to discuss these new difficulties with others in a group therapy session.
Some of the common struggles after rehab include:
Mending relationships
Performing well at work or school
Staying away from old friends who use
Avoiding old habits
Establishing independence
Aftercare provides you with the opportunity to be around others who have been through treatment and are staying clean. These groups are also run by a professional from the treatment center to offer additional help and advice. You'll find that it's extremely beneficial to have the support of others as you begin to face life on life's terms. The connections you maintain after treatment can make or break your recovery.
Memphis Recovery Can Help
If you're ready to begin your journey to sobriety, Memphis Recovery is here to help. Our treatment program has various different therapies to help you begin on the right track to a new life. Before you discharge and start an aftercare program with us, here are some of the treatment programs we offer:
Memphis Recovery Centers is here for you throughout the healing process, from inpatient intake to rehab aftercare. If you would like more information about how we can help, call us today at 866-304-8254.