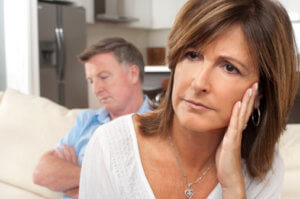 Living with loved ones who suffer from alcoholism isn't easy. In fact, it can be extremely stressful and frustrating. However, there are things that people can do if their loved ones show signs of alcoholism. Adjusting their approach and providing compassionate support may encourage alcoholics to get the help that they need.
Don't Blame Yourself
First and foremost, people can't blame themselves for alcoholics' problems. It's easy to place the blame on themselves when loved ones show signs of a drinking problem. However, they can't take those problems personally or try to control them, either. Instead, they can help lead their loved ones down the path to recovery.
Look for Signs of Alcoholism
The first step is to know the warning signs of alcohol abuse. Some of the most common signs include:
Drinking to feel better or relax
Lying or trying to hide the problem
Frequent blackouts or memory loss
Avoiding responsibilities to drink
Relationship troubles
If loved ones show these signs, it's important to seek an adult treatment program immediately. The longer that people continue drinking, the harder their recovery becomes. While they'll likely resist help at first, they may do this because the idea of sobriety scares them.
Getting People With Signs of Alcoholism to Face Their Problems
Once people know for sure that their loved ones have a drinking problem, it's time to face the problem. Gather family, friend or interventionist support and plan a time to talk to loved ones. Keep in mind that they shouldn't be under the influence of alcohol during this talk. Instead, find a time when they're sober so that they're more open to change.
Remind your family and friends to stay patient when bringing up the problem. When alcoholics reject help, they shouldn't sympathize with the problem or back down. To beat the disease, alcoholics need professional substance abuse treatment.
If they refuse help, then the family has to band together and choose the next course of action. For example, the family may refuse to bail alcoholics out of financial or legal troubles. Alcoholics have to realize that they have a problem.
Memphis Recovery Is Here to Help
Effective alcohol addiction treatment shouldn't be hard to find. Memphis Recovery is a non-profit addiction treatment center, and we put the needs of our clients first. We focus on providing individualized treatment plans to aid addiction recovery.
We provide treatment for not only adults, but also adolescents. This includes helping people with substance abuse problems that lead to addiction. Some of the programs that we offer include:
Get the help that your loved one deserves at Memphis Recovery. Don't let him or her live another day struggling to find the path to recovery. Contact us today at 866-304-8254.