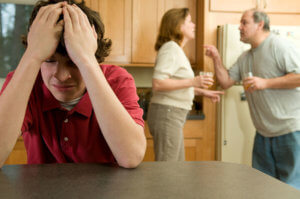 There is no doubt that abusing heroin negatively impacts your life. The heroin epidemic, however, doesn't only affect those who use. It can also affect families in many ways. Take a closer look at how the drug can destroy families and future generations and learn how to overcome heroin addiction.
The Financial Toll of Heroin Use
It's impossible to avoid financial problems while using heroin. If you're addicted to heroin, it'll quickly become your priority. This can become a financial burden when all your money goes to fueling your addiction.
If a person is regularly buying heroin, it adds up. Plus, most heroin users have trouble collecting job income. This means most heroin users spend their money until it runs out, despite financial obligations.
An Addiction to Heroin Increases Stress for the Whole Family
Being addicted to heroin causes stress. It's physically and emotionally wearing to be dependent on a dangerous drug. However, it's naive to assume that the rest of the family isn't also experiencing stress.
If your son or daughter uses heroin, you might spend each night worried about their safety. If your partner uses heroin, you might wonder about the long-term health risks. It can be difficult to have peace of mind if a family member abuses heroin.
Availability and Genetic Predisposition Could Continue the Addiction Cycle
Addiction often appears in family clusters. This occurs for three main reasons: Genetic predisposition, availability, and a shared history of trauma. When one person in the family struggles with an addiction to heroin, it increases the likelihood that another relative does too.
People Under the Influence of Heroin Put Their Loved Ones at Risk
A heroin addiction can turn a rational person irrational. It can make people take risks, and it can reduce safety. Logical thoughts go out the window when regularly using heroin. This puts loved ones at risk.
Tackling the Heroin Epidemic One Patient at a Time
To tackle an addiction to heroin, Memphis Recovery Centers is your best option. One patient at a time, we help heroin users and their families begin the journey to recovery. Substance abuse treatments include:
Nutrition and wellness programs
If your addiction is hurting your loved ones, take action. At Memphis Recovery in Memphis, Tennessee, you can transform your life. Call 866-304-8254 to become a better, sober you.